Our Texans Take Action Against STAAR Facebook group with almost 17,000 users is a tremendous source of information and activity.  But it is also so busy that important topics get buried and finding them later is hard.  Group search is sometimes sketchy, and finding district specific information can be like a scavenger hunt.  To aid our users, TPERN is today launching a User Forum to better organize and keep discussions available for users.  This will let board moderators "pin" or "sticky" key information in an easy to find place.  It will give you a community off of Facebook to also travel to.
For users on Facebook, this forum will also have an important distinction with the TTAAS group.  Under the rules of TTAAS, the group is for taking action aganst STAAR.  We don't debate the merits of STAAR and we don't accept members who are still trying to decide how they feel against STAAR.  TTAAS members oppose STAAR and are there for action.  Other Facebook groups can educate and convince, but they really don't do it as well as we do and they lack the resources that TPERN has.  So unlike the TTAAS group, this user forum permits open discussion, pro and con of things like opt out, whether STAAR is good to take and answers questions that our TTAAS group considers "off limits".  The TPERN forum is the place to send people who are looking to decide about STAAR.
Lastly, this forum is set up to take Facebook members with one click!  If you are logged into your Facebook account, you can establish your Forum account and be logged in with one click of a button.  It's that easy!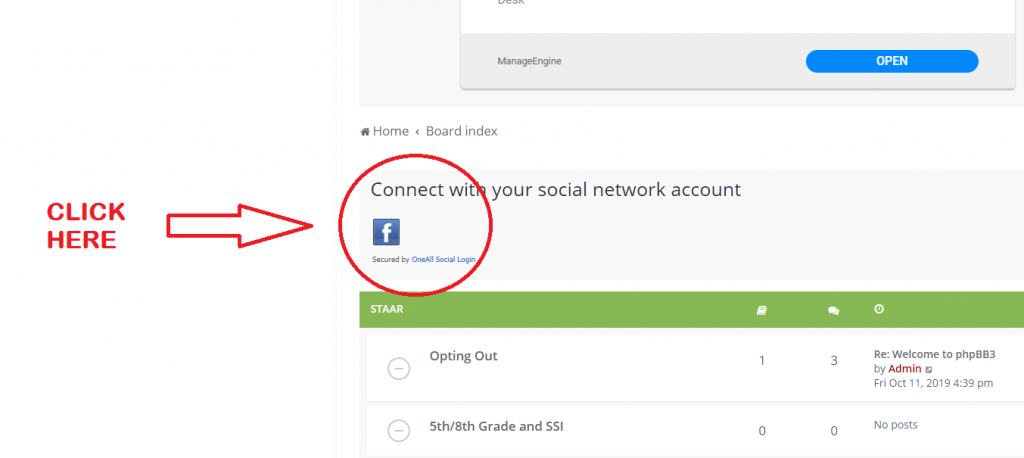 So you have no excuses!  Join us on the forum and let's get this important information out to everyone and organized in a way we can use it.  TTAAS is not going away.  It will continue to be our focal point for ACTION.  But for education, finding old information, and district specific inquiries, let's put the forum to good use!